Happy Halloween!
Big Ups to all you ghouls out there!!!!!!!!
Today is Boo-Rito day at Chipotle ---AKA DRESS LIKE A BURRITO OR TACO SALAD AND GET A FREE BURRITO!!!!!!! But really you have to have some sort of foil on you for them to be like "okay, free burrito for you".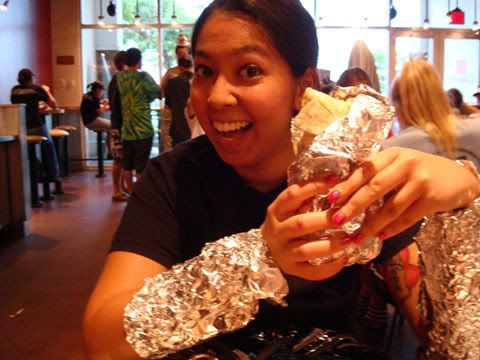 This burrito cost $0.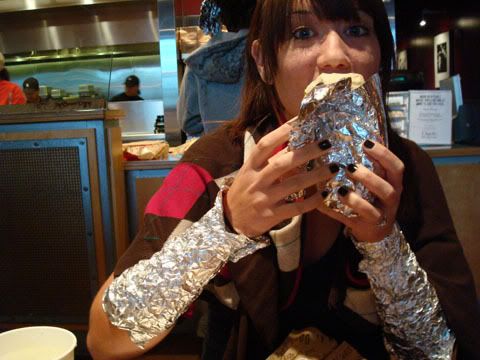 Janine's burrito cost $0.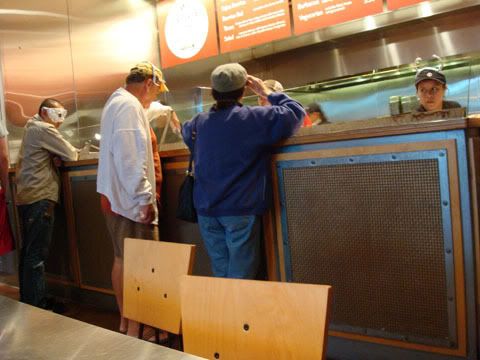 These old people's burritos cost $0. (foil on old man's head, woman was wearing small foil mask) (also Janine and I were laughing at the guy behind the old couple, because he came in by himself and looked sooo serious with that foil mask.)