2 Mondays ago I joined Andrew WK's Monday Video Chat Party, and won a contest and got the Hello Kitty shirt!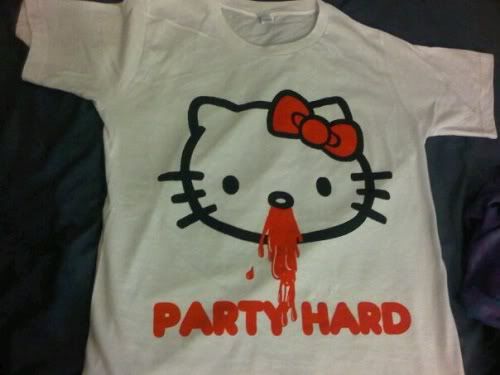 I LOVE ANDREW WK !!!!!!!!!!!!!!!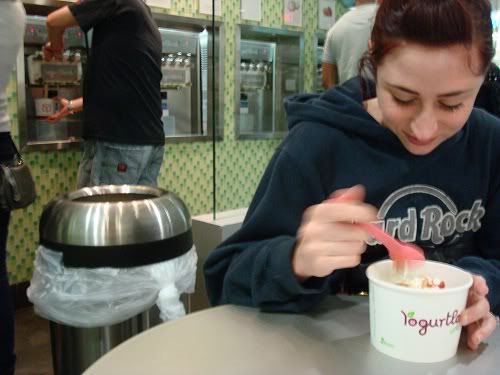 Kiersten was under the weather this past week, and didn't have much of an appetite, but you gotta eat when you're sick!! Or else you die. So I made sure she ate, and we had Yogurtland one night, sushi another night, and then veggie burgers another day.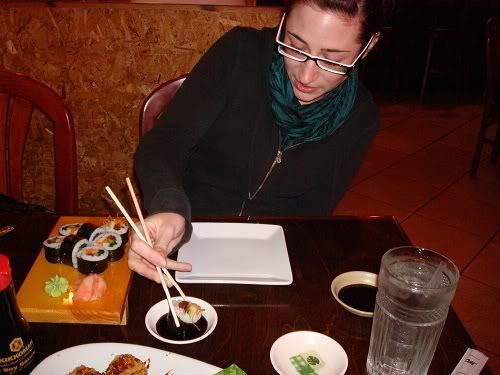 The Thai/sushi place we went to on Friday night had a bulky yet awesome menu cover.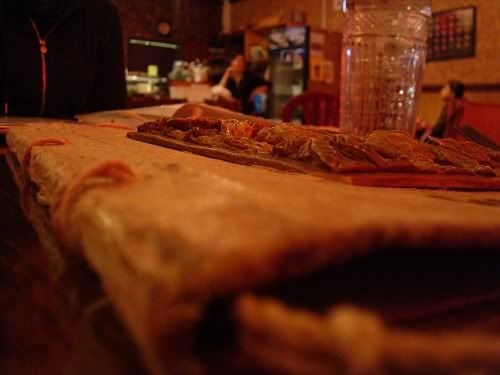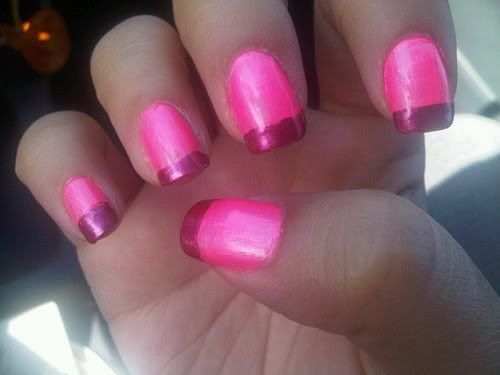 I saw these black matte nails on
Uhnet's blog
and was inspired! I don't have any polish to do a pink matte, but the style is cool. I think so at least. I sent a picture of my nails to my sister and she said "I like it if your name was shiqwanda" :(
Jessica borrowed my dainty pink and got her nails done. The pinkies cost $10 each!! I can get rhinestones and do that for myself for free. Looks cool though!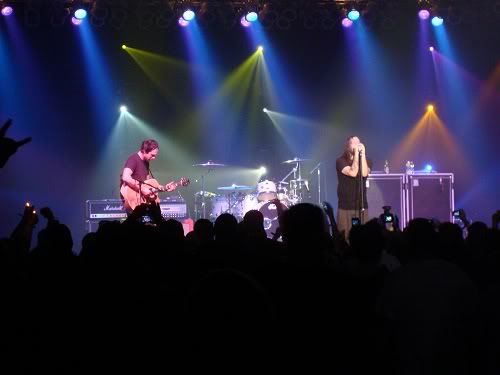 The Used played at the South Florida Fair on Wednesday. Sabine and I saw them many times during high school days. It was Fallon's first time seeing them!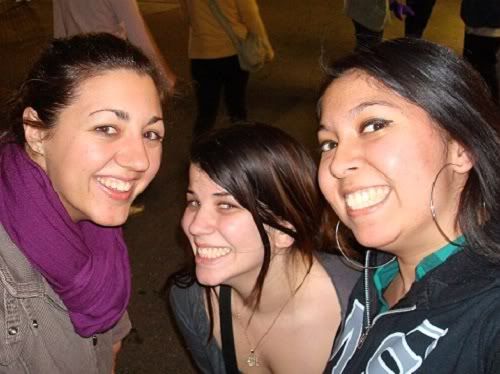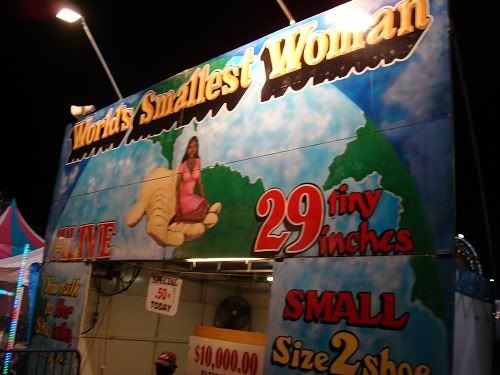 We got sucked into this!! We thought that no way is it possible someone is so small!! But it turns out to be a little person. Like Mini Me's size. BUT WE WEREN'T EXPECTING TO SEE A REAL/LIVING PERSON. So she kind of scared us, and there we are, the 3 of us staring at "Lolene" and out of the need to say something in the situation I asked "Is your name really Lolene?", she said "yes" and I said "That's cool, welp, see ya" and we left. Then we couldn't believe we just spent $1 to look at someone's small body.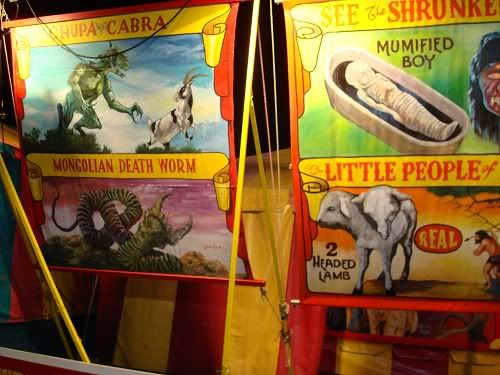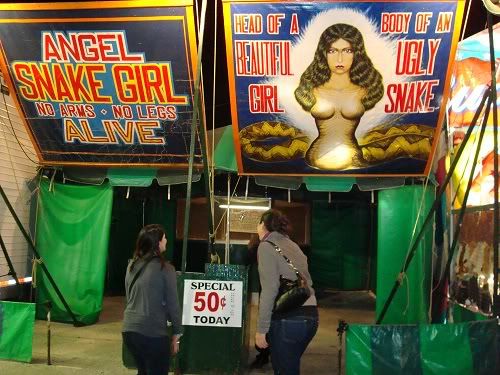 Fallon and Sabine got sucked into Snake Girl.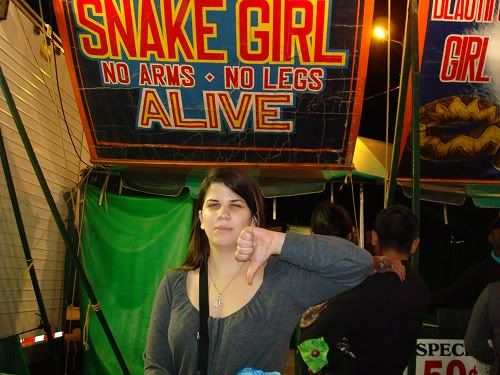 Sabine said it's fake, and just a big snake inside, with a spot for a person's head to pop up.
Fried ravioli!!! Mmmmmmmmmmmmm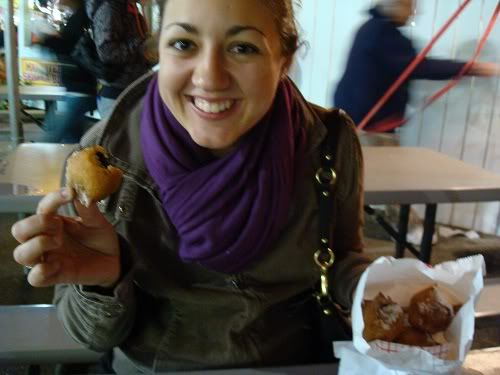 Fallon was introduced to fried oreos, and now she is a believer too.
There were free snow cones at school, and no one denies a free snow cone!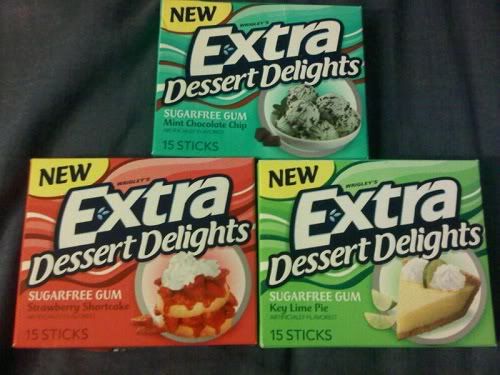 Lastly I want to talk to you about this gum. One word. UNREAL.
HOW DO THEY DO IT? EACH ONE TASTES LIKE IT'S RESPECTED FLAVOR. Wrigley's Extra is taking gum to a next level. When they get a cheeseburger flavor I will flip out. If they partnered with McDonalds and made a chicken nugget flavor my head would explode.